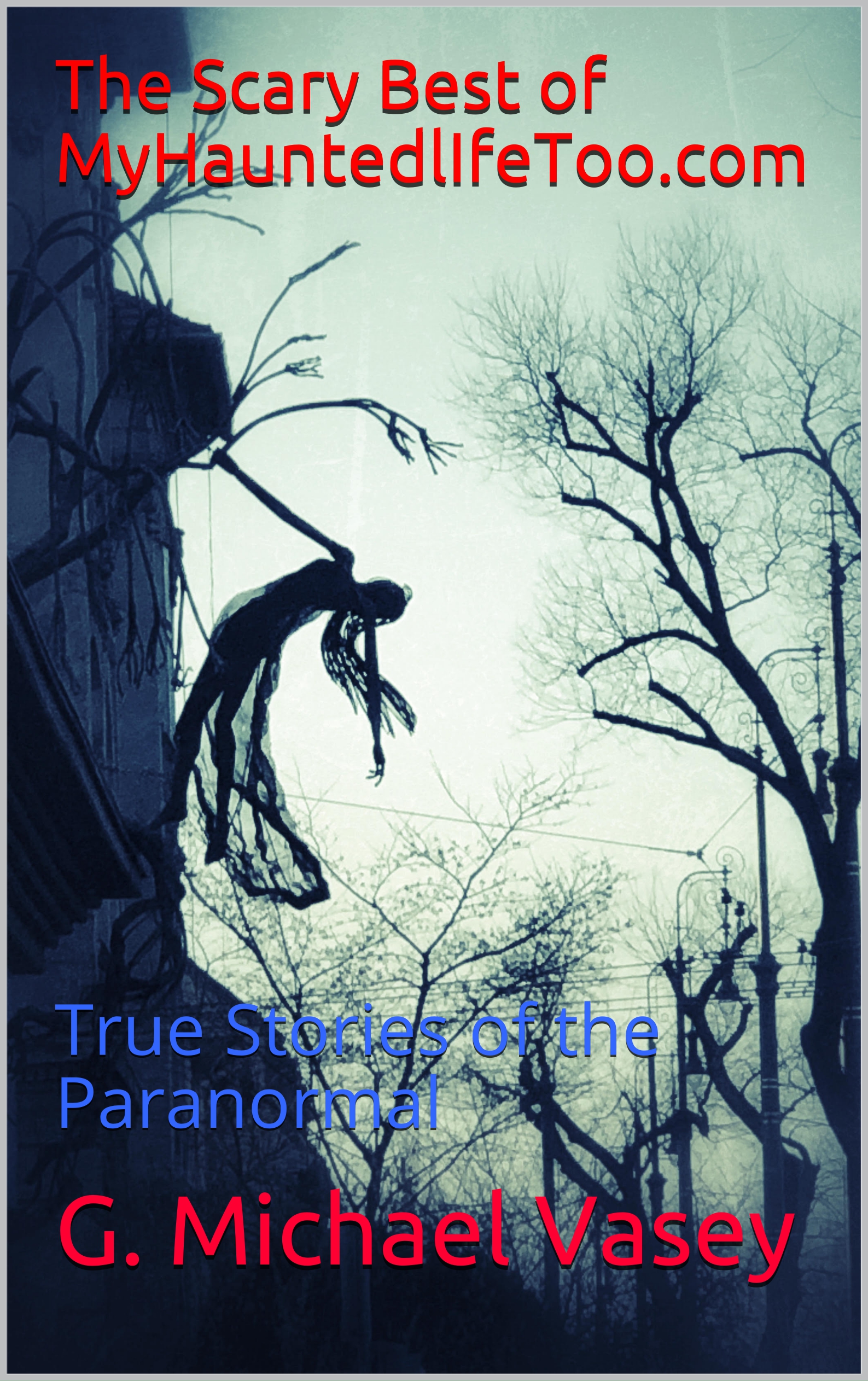 I finally managed to get past my laziness and compile a new book! Yes – The Scary Best of Myhauntedlifetoo.com – is now out on Kindle!
An all new collection of favorite chilling true stories of the paranormal submitted to the Myhauntedlifetoo website compiled and edited by G. Michael Vasey.
Ghosts, shadows, demons and poltergeist….. for those who experience such things, the paranormal is very real and very frightening. The stories in this book cover all of these paranormal phenomena and more besides…… Don't read before bedtime!
The Scary Best of Myhauntedlifetoo.com – True stories of the paranormal edited by G. Michael Vasey