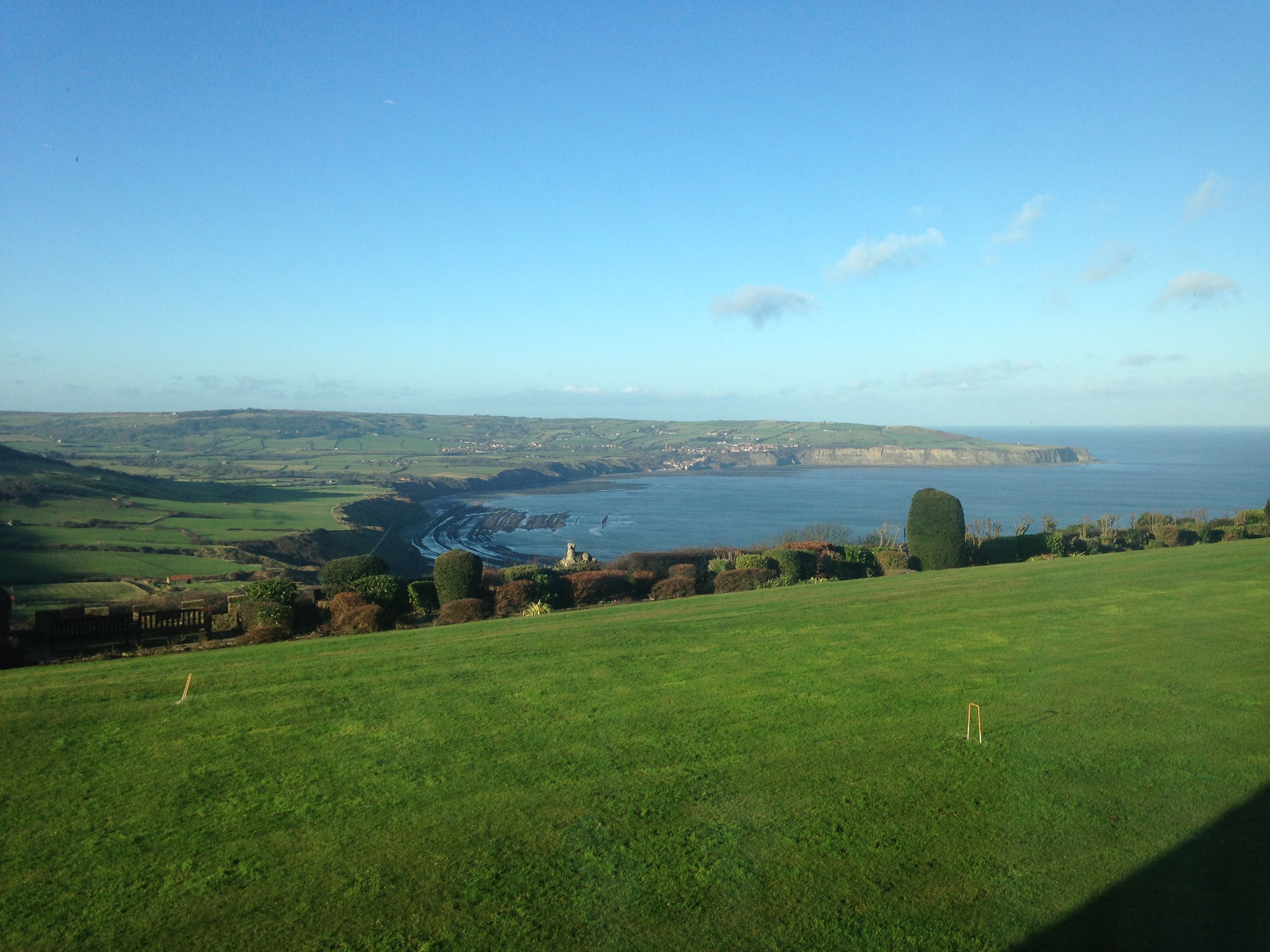 Christmas Eve was spent collecting Ammonites on a cold, blustery but magnificently beautiful day on the Yorkshire coast. We found lots of these whirly fossils in the lower Jurassic of Ravenscar and the walk down and then back up the cliffs was refreshing and invigorating. This experience was topped off with a delicious cream tea at Raven Hall Hotel. It couldn't have been any better.
As the three of us trooped down the muddy path, I reflected on the many trips around Yorkshire fossil hunting I had done with my late Father. Not only did we hunt fossils but we explored the area in depth. Roman roads, ancient burial sites, viking villages. You name it, we did it. We even found a whole bunch of iron age pottery that we donated to the Yorkshire museum – Staxtonware – from the valley just at the Scarborough side of Staxton hill. I was back in my element and enjoying that.
We took a look at the Alum works and I tried to explain to my daughter that the rocks above us were brought down to this place and treated with gallons of human pee brought by ship from Hull to the south. I asked her the question my Father had once asked me, "Can you imagine how it would have smelled here?" By the wrinkled nose look she gave me, she probably could.
After the cream tea, it was back to Beverley to finish the trifle we had left there that my Mother had made at my request. Delicious!
My daughter had never experienced Santa delivering presents. In the Czech republic, they are delivered by Jezisek and on Christmas Eve conveniently just after dinner. She enjoyed ripping open the presents that morning and she opened everyones just for good measure. She was also fascinated by the Christmas crackers and managed to go through a couple of boxes of them! Just the thing for her, little plastic novelty gifts and party hats in everyone!
Christmas dinner followed and she enjoyed traditional turkey and trimmings followed by Christmas pudding and rum sauce. Actually, she didn't much care for the pudding which meant I got double helpings….
It was a brilliant experience for my daughter but it was also nice to be with my Mother and family back in the place I was born for Christmas for the first time in over 30-years. Hull City even managed an away win on Boxing Day……