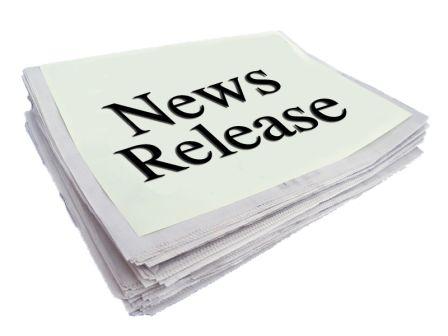 Prague, May 23rd, 2013, The Last Observer: A Magical Battle for Reality is Dr. Vasey's ninth book and first fantasy thriller novel. Due to be published by Roundfire Books, an imprint of John Hunt Publishing on August 30th, 2013, it is now available to pre-order at amazon.com and other online booksellers. It features a foreword by Anthony Peake, an author of several best-selling books that focus on near-death experience, deja vu and the nature of reality.
The Last Observer is a compelling tale of magic, alternative realities, murder and conflict. An ordinary man is abruptly dragged into the middle of a violent struggle between black and white magicians who both desireto use his extraordinary powers of imagination and observation. He soon learns that reality is not at all what it seems to be before being called upon to play a decisive role in determining whose reality will prevail.
"Dennis Wheatley brought up to date with a liberal spicing of speculation about the nature of reality, quantum physics and parallel worlds. This thriller novel is written by a practising occultist and it shows in the authenticity of every page. Highly recommended," said Mr. Herbie Brennan, the New York Times best-selling author of Whisperers: The Secret History of the Spirit World.
"Gary tells a classic tale of mystery and suspense but weaves within it a series of themes that would be at home in any modern physics text book. He masterfully uses his own extensive knowledge of modern magical rituals to create a tale that is both mysterious and intriguing. However the mystery soon gives way to something far more sinister and terrifying, a terror that explodes into a finale of epic proportions in which the fate of the universe itself is at stake. Once started this book cannot be put down and once finished you may just find yourself checking the shadows to catch a glimpse of the Lord of the Elements," said Mr. Anthony Peake, Author of Is There Life After Death? The Extraordinary Science of What Happens When We Die and many other books
"The Last Observer is like the Devil Rides Out but on steroids. Magic and Science collide, dragging bookworm Stanley into a fast-paced adventure full of intriguing twists and turns and culminating in a battle over reality. Vasey combines ancient magic and quantum physics in a seamless picture of what reality might be and uses it as a theme to weave the devil of a story. It's a gripping and thought provoking ride," said Mr. Alan Richardson, Author of Magical Kabbalah and many other books.
"We all perceive reality differently, yet the evil Zeltan plans to control the universal consciousness. Because Stanley possesses a unique imagination, he is marked as another victim for the satanic tyrant. While fleeing from this threat, our innocent discovers his soul while Alison, dabbling in the occult, nearly loses hers. The author has created a convincing world of magic, quantum and mind-blowing ideas in which to set an endlessly surprising adventure. Along the way, enormous questions are being asked about how power should be used, whether it is scientific or magical," said Mr. Gordon Strong, Author of Merlin: Master of Magic and many other books.
About Dr. G. Michael Vasey
Dr. Gary (G.) Michael Vasey writes extensively across a number of disparate areas in which he has a passionate interest. He is the author of over 200 articles and several books in the energy & Commodities industry, two books of poetry, and several books about magic and our ability to shape our reality. He now lives in Prague in the Czech Republic, but is British by birth.
His website (https://garymvasey.com) showcases his entire portfolio of writings across energy and commodities, poetry, the occult and esoteric, as well as articles about the Czech Republic.
He tweets at #GMVasey and can be contacted at [email protected]
About Roundfire Books and John Hunt Publishing
Put simply, we publish great stories. Whether it's literary or popular, a gentle tale or a pulsating thriller, the connecting theme in all Roundfire fiction titles is that once you pick them up you won't want to put them down.
Over 1,000 authors from around the world have already published their books with John Hunt Publishing because we efficiently work with authors to discover, publish, and successfully market their new books.
http://www.roundfire-books.com